Design inspiration can be found in anything and everything – except, of course, when we need a specific thing for a specific project and we need it RIGHT NOW.
Well, I can't always solve that problem, but I found something today from the wonderful world of Design and Desire in the Twentieth Century that will certainly help.
The British Library recently made available over 1 million images for download. These images, some over a century old, are royalty and copyright free. I'm excited, as I often question whether or not I can use something, even in a mock-up, because I know that if I'm even just a little bit lazy, my client will fall in love with an image I show them and then I'm scrambling to get rights to use an image, or I'm dead in the water and have to fess up to my laziness.
From DigitalArts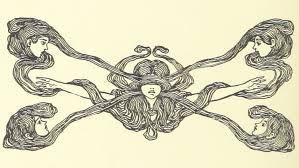 :
The British Library's collection of images on Flickr are taken from books it has its collection from the 17th, 18th and 19th Century – so well out of copyright – and are vaguely arranged by theme: such as book covers, cycling, illustrated lettering, comic art, ships or children's book illustration. There's also a collection of 'Highlights' that's a good place to start if you just want a general browse.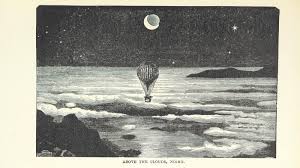 That there's any sense of order to the collection is a testament to the volunteers who have catalogued images posted to Flickr by the library's Mechanical Curator – a bot that randomly picks and posts images from the all of the books the library has digitised since 2013.
Both photos and illustrations are included, though unfortunately many of their creators aren't credited – merely the authors of the books they appear in.