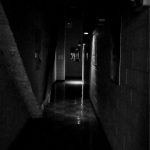 The Production Designers Collective is hosting Building Relationships: A one-day Seminar for Production Designers on Saturday, April 22nd, 11am-5pm at The General Society of Mechanics and Tradesmen of NYC located at 20 West 44th Street, New York, NY 10036. Kevin Lee Allen of KLAD will be participating in and Moderating  the OUR VALUES @WORK session from 12:30 – 1:30. The session will deal with the importance of union membership on the job and how working together is always important, but especially now in the current political environment.
All of the pertinent information is on the event page. No need to copy and paste here. The session is open to union and non-union designers, art directors and art department crew working in, or interested in feature films and episodic television. It's important information. We all need to stand together and support one another.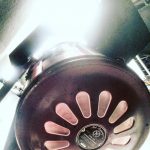 The panelists are members and officers of the IATSE/United Scenic Artists Local 829, and the Art Director's Guild IATSE Local 800.
This panel is of particular importance to us as it will allow some in depth exploration of professional/business collaboration in the film business. This is an issue we touch on in Theatrical Design; An Introduction, but in any book, there are never enough pages. So, early career, or mid career, these are issues worth exploring.
We all need to work together and support one another. Come join us and interact, learn and socialize with colleagues on April 22nd.
The Production Designers Collective is a group of colleagues dedicated to mutual support through sharing knowledge, encouragement and experience. The Collective enables its members to exchange professional experiences, give and receive advice, discuss current issues in the field and construct a community of like-minded visual creators.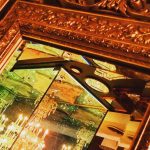 The General Society of Mechanics & Tradesmen of the City of New York was founded in 1785 by the skilled craftsmen of the City. Today, this 231-year old organization continues to serve and improve the quality of life of the people of the City of New York through its educational, philanthropic and cultural programs including its tuition-free Mechanics Institute, The General Society Library and its nearly two-century old Lecture Series.
Gratuitously illustrated with various, random behind the scenes photos.