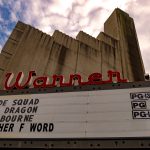 If you weren't lucky enough to attend one of last week's screenings, or it you haven't streamed The Other F Word yet, stream it now. If you have seen The Other F Word, stream it again, especially on Amazon who will reward the producers with funding for further development based on positive streaming numbers. You do not need to be an Amazon Prime member to stream Season One.
The Other F Word can also be streamed on the site, and on Vimeo.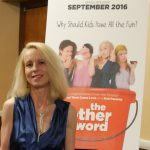 The Other F Word produced by Kathleen McDonough of KLAD, is a comedic coming-of-age series about four women who deal with the highs and lows of mid-life as they reinvent themselves now that their kids are grown. The Other F Word is an edgy comedy about a group of friends who find that the angst of raising kids may be nothing compared to the angst of starting over after they are grown.
The stellar cast includes: Steve Guttenberg, Judy Gold, Reiko Aylesworth, Michael Boatman, Ben Bailey, Stephanie Little, and LeeAnne Hutchison. David Landau was the Director of Photography. Caytha Jentis was the writer and director.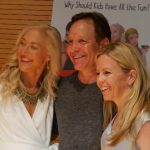 Any post-puberty age starting with the letter F is treated like a dirty word (the other F word) when it comes to women. For example, in Hollywood, over-40 women get fewer roles, have fewer scripted lines, and are often bypassed for a younger actress when casting love interests for middle-aged actors.
In The Other F Word, an unexpected death has a tremendous impact on lifelong friends, but none more so than Amy, a suburban empty-nester, whose husband announces he's quit his job to join the Peace Corps and is leaving her for a year. He challenges Amy to find her own reason for being while he's gone. A shocked Amy moves to the city with her single sister, and, along with their two best friends, begins life after kids.
Hy-jinx ensue. Stream it NOW! These folks clearly enjoyed the screening!