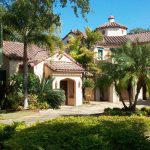 We're currently reading a delightful series of semi-historical novels by Martin Turnbull that take place in and around The Garden of Allah Hotel in old Hollywood. There are five of these novels, the first three are patented as a trilogy; The Garden of Allah novels. There's also a film, which is now officially must-see, and actually, multiple films, but talking about the talkie here.
Much has been said over the years about The Garden of Allah, so this post will be more linking than actual writing. Read the novels, click the links, get the back story There's always a back story. It's always as important as the subtext.
Of course, we would be remiss if we didn't give a taste of the story, and the epilogue which also fits directly into our interests and passions.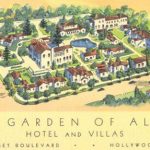 Near the end of her acting career, (she really didn't make it in the sound era)  the silent film star Alla (Allah) Nazimova was advised to convert her mansion and estate on the corner of Sunset Boulevard. and Crescent Heights into a revenue generating property to provide for her retirement. Once she had completely remodeled the house and added a bungalow complex in 1928 she was bankrupt and forced to sell. Eventually she was reduced to renting a flat in one corner of her former home.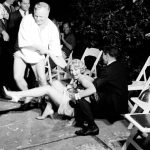 The Garden of Allah became a magnet for artistic visitors when they stayed in Hollywood. The facilities included; an hotel, restaurant, bar, swimming pool, and a series of bungalows for even more Bohemian guests which included Errol Flynn, Humphrey Bogart, Tallulah Bankhead, F. Scott Fitzgerald to name only a few.
The Garden of Allah was THE party spot in Hollywood for many years. That is why the books, websites and stories are both interesting and salacious.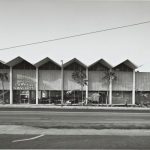 All good things come to an end. In 1959 before we could experience the legend, The Garden of Allah was torn down and replaced by a bank. Now, while that sounds terrible, and it was, at least the bank was a fine example of Mid-Centory Modern Architecture. That would have pleased our aesthetic, at least. Now, that building is also in danger of demolition, but there are efforts to save her.