At KLAD where we focus on Experience and Activation Design in all environments, we have been very pleased to be asked to create The Upside Down Room for The Happy Place, an interactive entertainment installation in LA. This activation is one of many available to visitors, and has proven to be very popular on Instagram and other social media.
The Happy Place was founded by Jared Paul of Faculty who believes that our world today can use a lot more happiness. To make this dream come true, we set out on a journey to create a special place where anyone who walks in is surrounded by all things happy. This massive pop-up experience has played in an LA warehouse district and on the Event Deck at the iconic L.A. LIVE. The Happy Place is filled with larger than life size installations, multi-sensory immersive rooms, and dozens of moments curated to Capture Your Happy.
Parnelli Award winning Production Designer Butch Allen of Blame Funnel Creative is the Creative Director. A terrific partner!
As is our process at KLAD, we went through as many design iterations as needed for the clients and the consulting social media experts/influencers required to get the color and composition just right. We continually strove for the 'that's cool!' reaction from the influencers. Of course, we're sharing some of those design iterations here.
As collaborators, we were happy to work with Jared and Butch as the activation design direction evolved and the look and feel subsequently reacted. Our theatrical backgrounds fully embrace evolution of ideas. We've been involved with many original scripts, we know that ideas don't go immediately from page to stage without proper development. Not if you want hit show anyway.
The Happy Place experienced much of the same kind of virtual development.
From a construction and engineering point of view The Happy Place had to be built 'road tough' like any touring theatrical production. Scenery is never anywhere near as delicate as people think.
How can KLAD create an Activation or Experience Design to add some happy, or some social media exposure to your life or brand?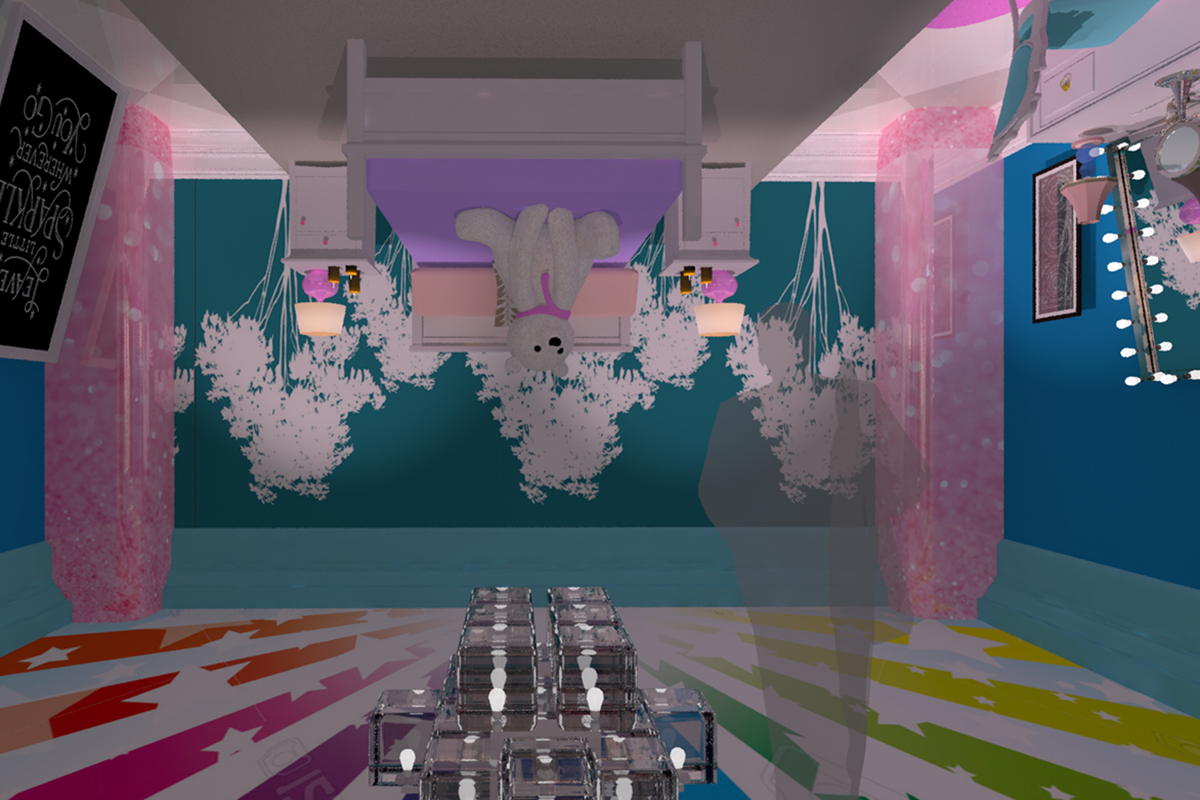 One of our renderings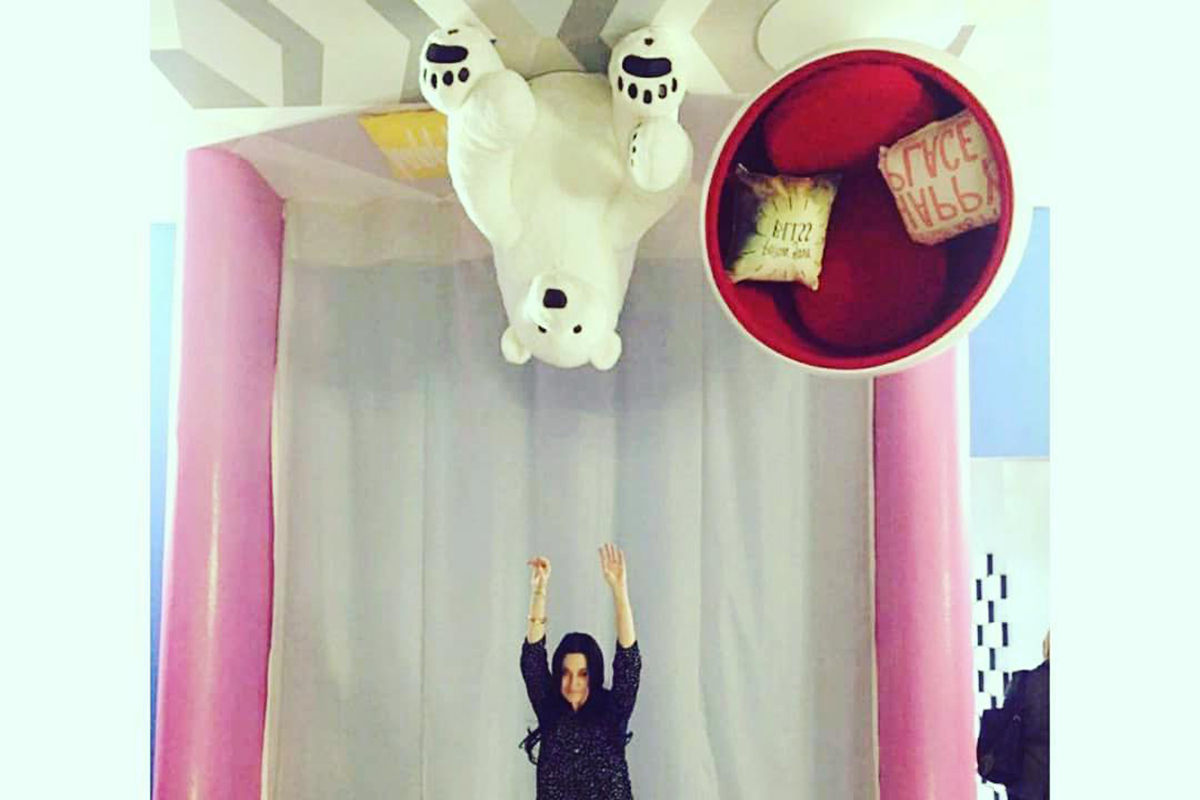 Another Happy Visitor in The Happy Place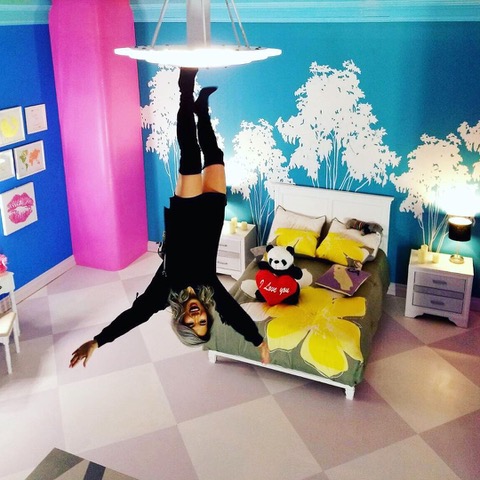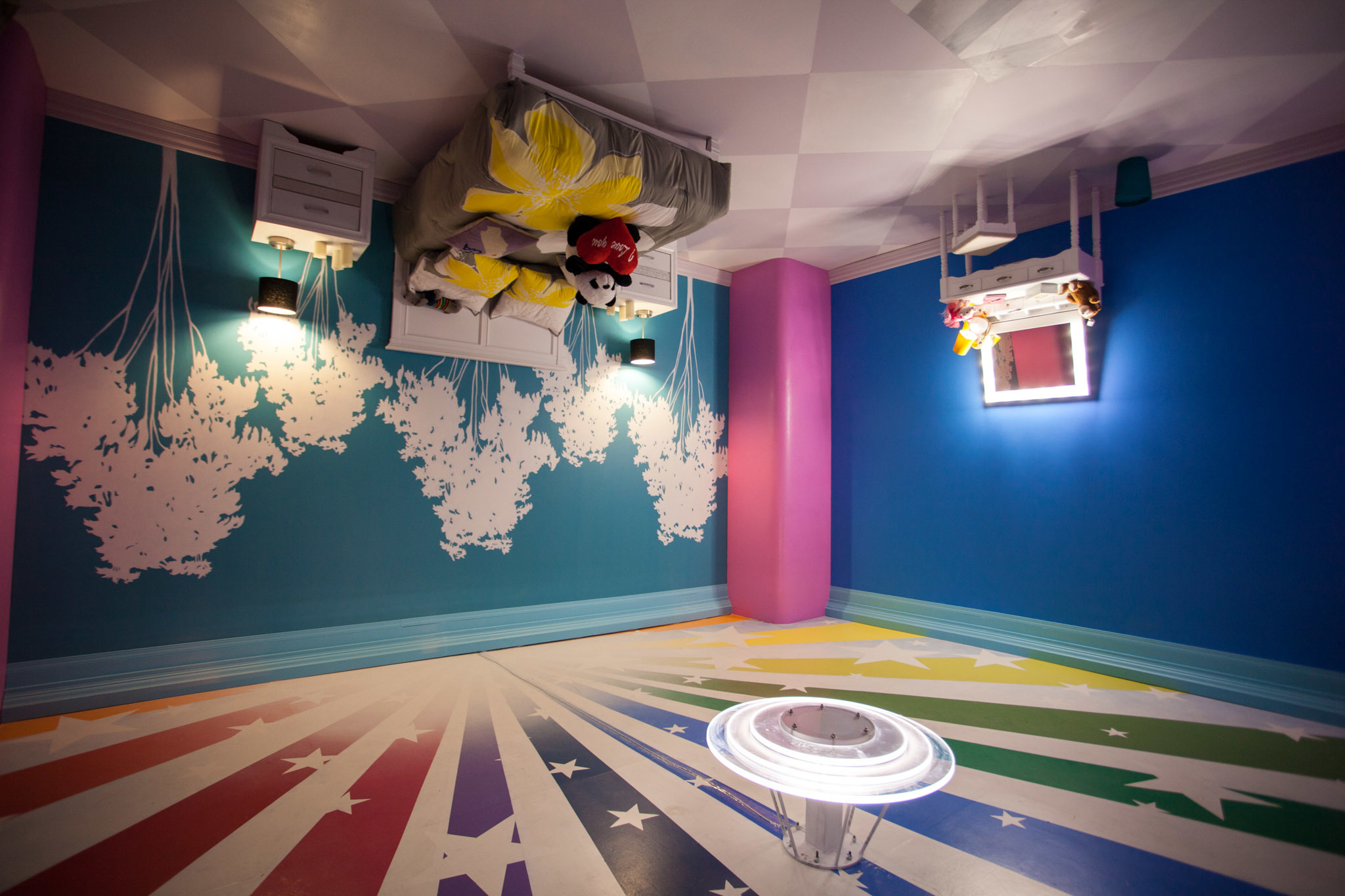 A lonely Happy Room, just like the renders, but without any visitors...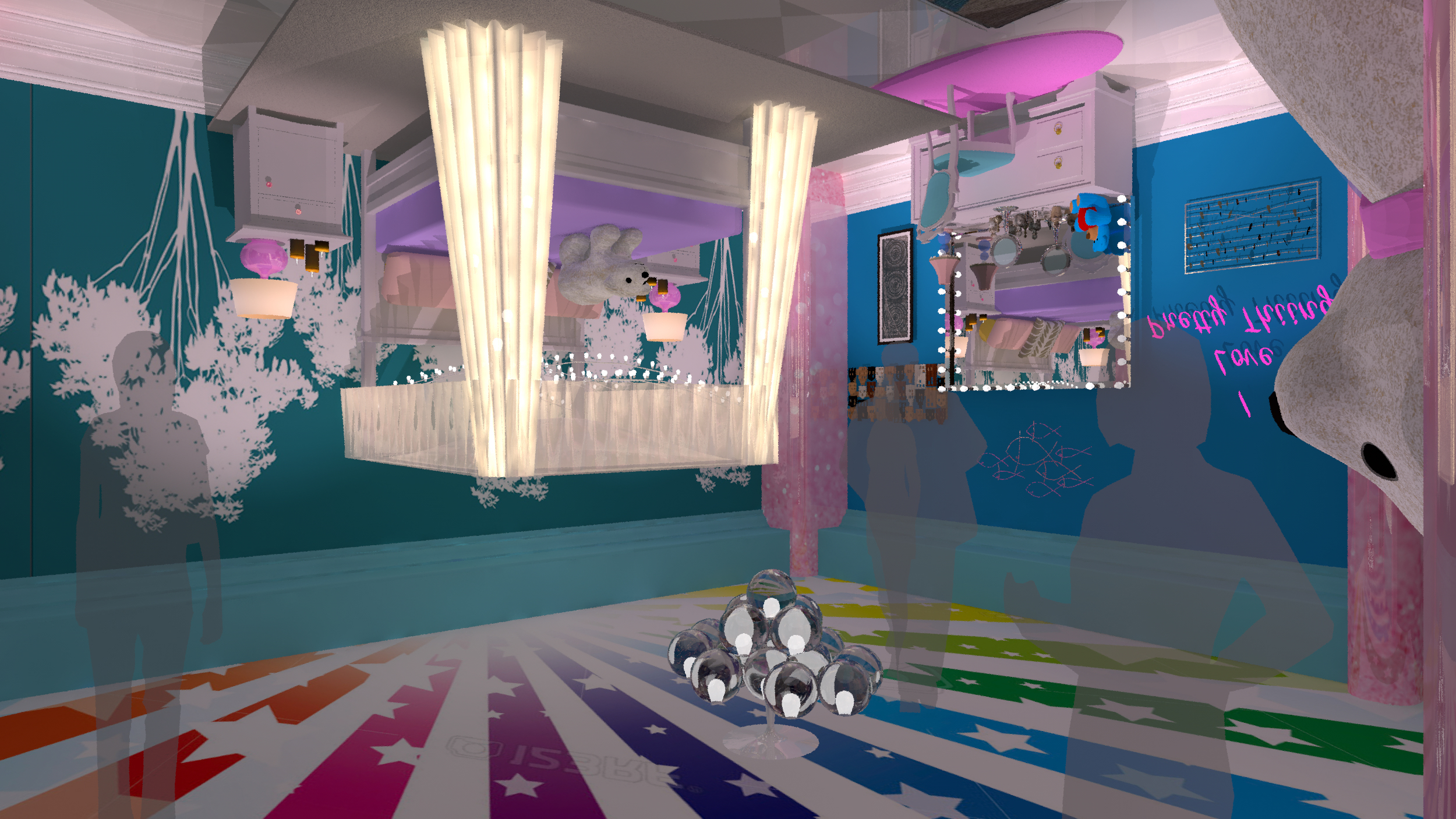 An earlier concept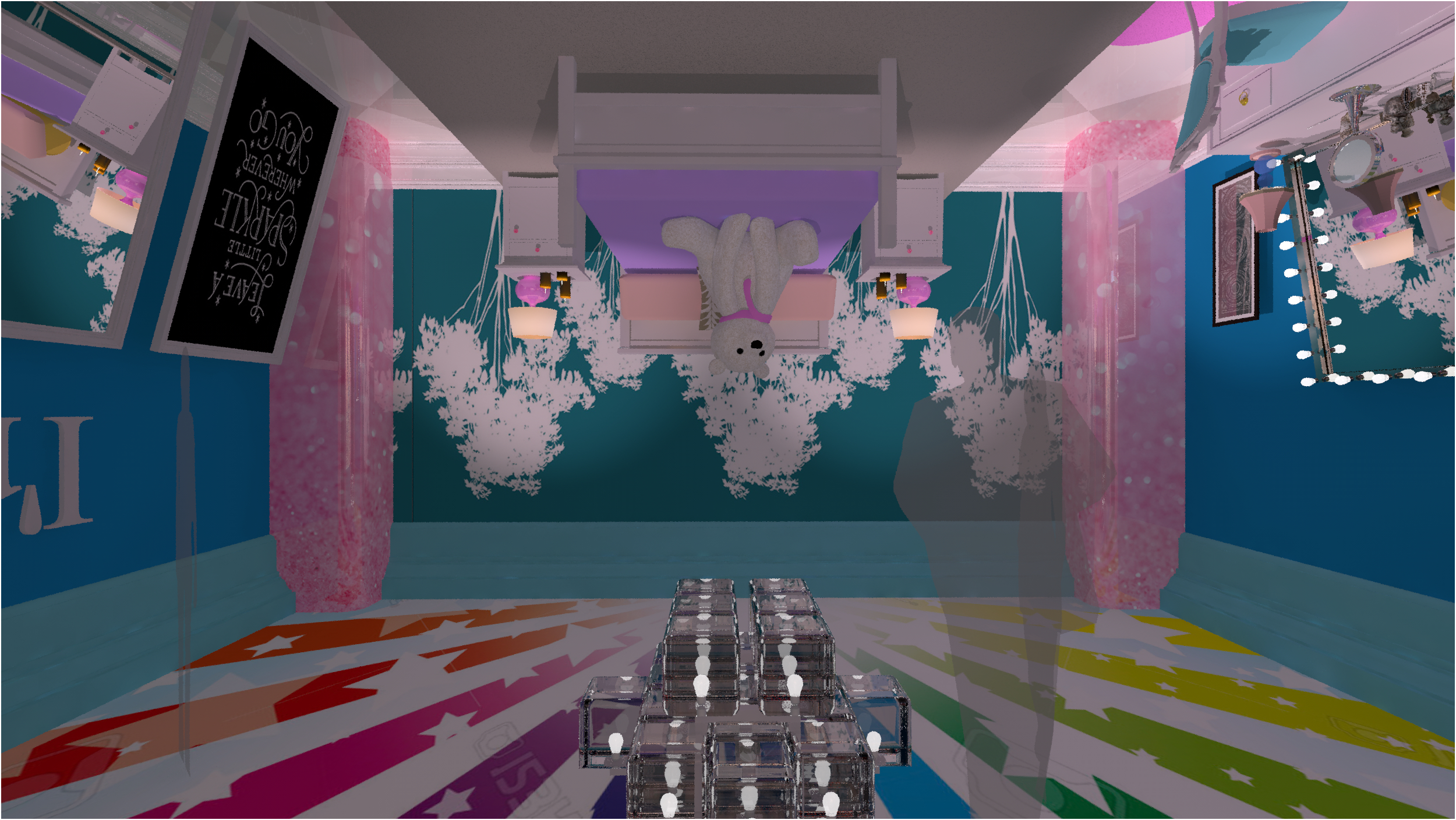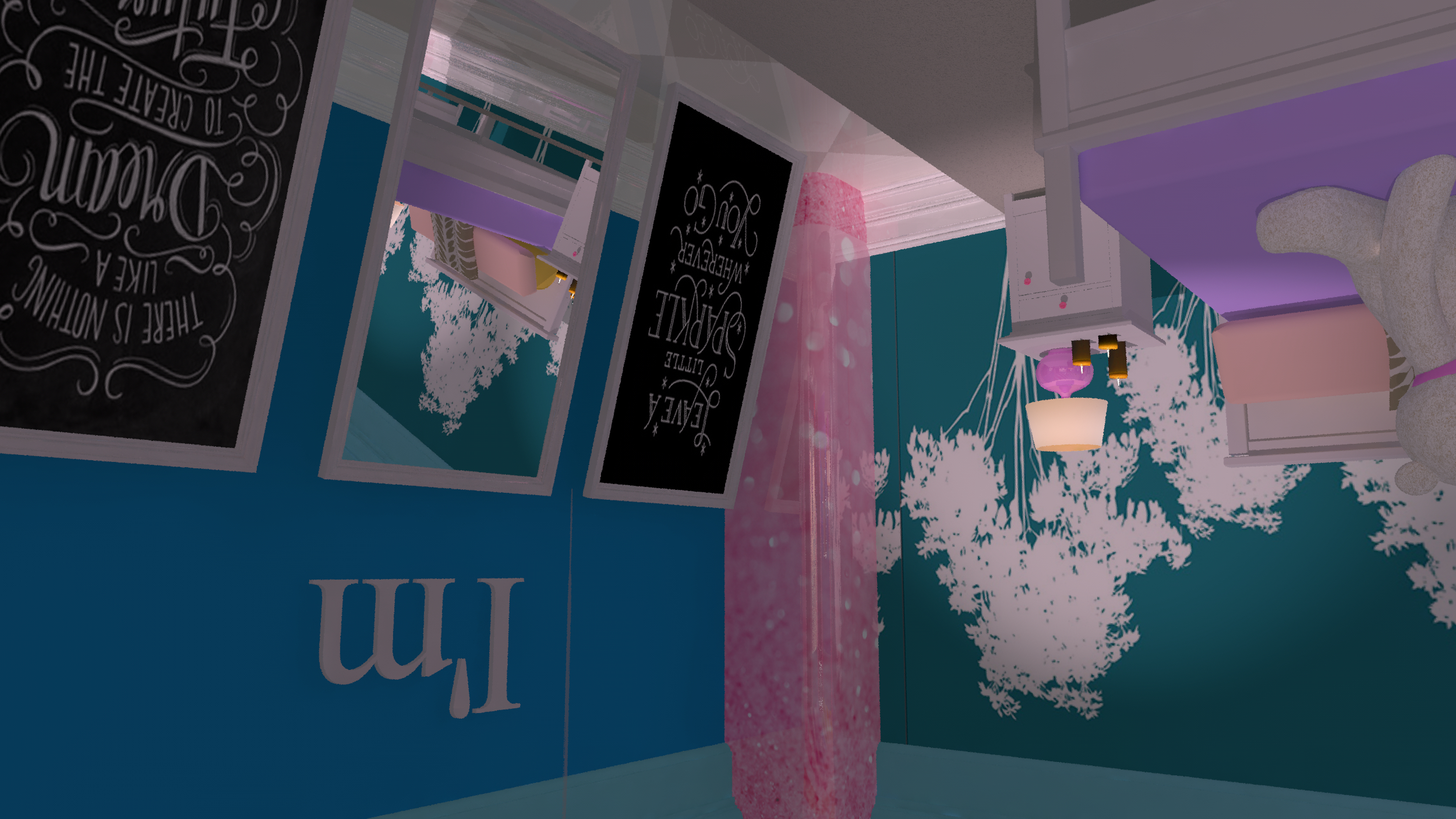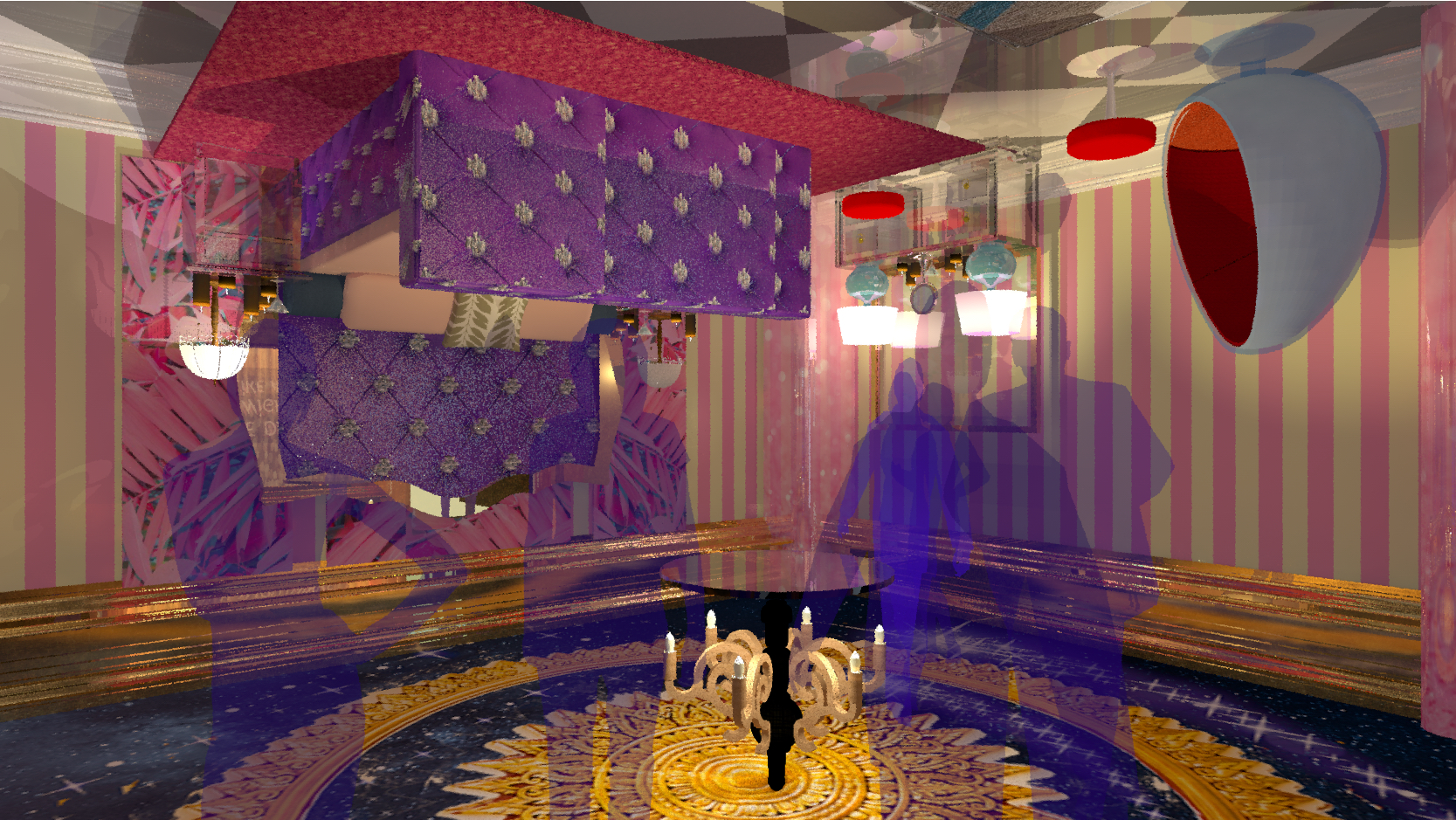 A very early concept, different design direction, different story.